Lori Tyler, Ph.D., M.O.B.
Licensed Clinical Psychologist
California State License: PSY20342
Office Hours
By Appointment Only
Please contact Dr. Tyler for availability.
Los Angeles and
Orange County Locations
Long Beach Office:
2750 W. Bellflower Blvd. Suite 210 B
Long Beach, CA 90815
Irvine Office:
15785 Laguna Canyon Rd., Suite 125
Irvine, CA 92618
Phone: (909) 938-0919
Email: Lori@LoriTylerPhD.com
Age Specialties
Adults – Elders
Session Formats
Individual, Couples, Group
Seeking out a therapist and entering therapy can sometimes be an intimidating prospect. My goal as a therapist is to create a therapeutic environment that puts a client at ease and supports self-exploration in a safe, comfortable atmosphere. A client's desire for growth and change is a very personal journey and I believe in an individualized approach that supports each person's expressed need. In addition to long term interventions, I am also well versed in short term therapeutic techniques.
My work therapeutically has spanned a varied client population that has challenged me to develop myself personally and professionally. From either my Irvine or Long Beach offices, I enter into a therapeutic relationship with an honoring attitude and a deeply felt desire to understand and support my clients. Each individual's path in life is littered with suffering in its different forms. I see my part in my client's journey to aid him/her in developing a deeper understanding of this suffering and meaning to what may feeling meaningless in the moment. Whether it be symptoms that are upsetting the delicate balance of an individual's life, conflict with a loved one, or just feeling unhappy, let's get together and work toward improving your overall life satisfaction.
JUNGIAN ANALYSIS / DREAM WORK & TRADITIONAL PSYCHOTHERAPIES
• Self-Esteem
• Midlife Issues
• Spirituality
• Personal Growth
• Relationship Issues
• Depression
• Panic
• Trauma
• Grief and Loss
• Adjustment Disorder
• Anxiety Disorders / Phobias
• Co-dependency
• Gay / Lesbian Issues
• Life Transitions
• Women's Issues
• Anger management
• Self-esteem
• Stress Management
• Trauma-Related Difficulties
• Ethnic / Cultural Issues
• Drug & Alcohol Treatment
• Dream Analysis
• Freeing Creative Energy
• Jungian Analysis
• Dream work
• Psychodynamic Psychotherapy
• Existential / Humanistic
• Psychoeducational
Additional Demographic Expertise
• Woman's issues
• Gay
• Lesbian
• Bisexual
• Transgender
Certified Jungian Analyst, 2018
Ph.D- Alliant International University, Graduate Division,
Clinical Psychology Doctoral Program (APA Approved), 2002
M.O.B - Alliant International University, Masters in Organizational Psychology, 2000
BA, Bridgeport University, School of Arts & Sciences, 1997
Professional Affiliations
C.G. Jung Institute of Los Angeles
International Association for Analytical Psychology - IAAP
Fee-for-Service Provider
Limited Sliding Scale Fees Available
(please contact me to find out more information)
Insurance and Billing Instructions
Monthly bill statements are available for clients who wish to take responsibility for getting reimbursed by their insurance. Please check with your insurance company in advance as to whether this is possible.
Lori Tyler, Ph.D., M.O.B.
(909) 938-0919
2750 W. Bellflower Blvd., Suite 210 B
Long Beach, CA 90815
15785 Laguna Canyon Rd., Suite125
Irvine, CA 92618
(inside the Ark Integrative Medicine offices)
Serving Los Angeles and Orange Counties
Copyright ©2015-2023 Lori Tyler. All Rights Reserved.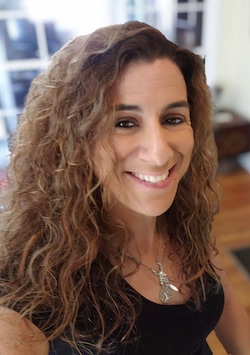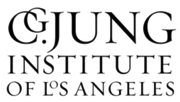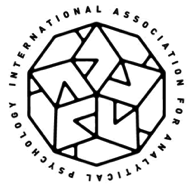 Lori Tyler, Ph.D., M.O.B.